Step into the world of Dan Fox, a Geography Teacher at Oldfield School, whose journey from corporate disillusionment to classroom empowerment is a testament to the transformative power of education.
Dan has been teaching for 13 years and achieved Chartered Teacher Status back in 2020. Join us in this engaging Q&A session as Dan shares his insights on achieving Chartered Teacher Status and its profound impact on his career and the wider teaching profession.
Q: Can you tell us about your background and how you found your way into teaching?
A: Certainly! I initially pursued a career in the environmental sector after completing degrees in Geography and Environmental Management. However, I grew disheartened by corporate greenwash and the short-term focus. I was coaching young people in sports at the time and their energy and zest for life inspired me. So, I left my analyst job and embarked on a PGCE journey at the University of Bristol.
Q: What motivated you to achieve Chartered Teacher Status?
A: My motivation was rooted in the desire to reconnect with the core purpose of teaching: to be the best teacher I can be, to get up-to-date with the latest research and learn how to deploy the best of what is known in my practice. I wanted to be recognised as good at what I do by my teaching peers – and not in a conceited, 'climbing-the-ladder' way, but for personal growth.
Q: Could you share some highlights of your Chartered journey?
A: Absolutely. The pathway offered me the chance to be a learner once more, building confidence in evidence-informed teaching. I particularly enjoyed the independent research project in the Education Research and Inquiry Certificate, delving deep into my pedagogical interests. Also, observing myself teach in the Development of Teaching Practice Award was both excruciating and rewarding in equal measures!
Q: How has being Chartered impacted your career?
A: Chartered Teacher Status opened doors for me. It led to more collaboration with teaching leadership, involvement in school-wide initiatives, and coaching opportunities. I even had the privilege of delivering workshops for subsequent CTeach cohorts. Ultimately, it played a role in my promotion to Head of Subject.
Q: In your opinion, what makes the Chartered Status pathway valuable?
A: The pathway's value varies based on individual motivations. For me, it's the most rigorous CPD opportunity to prove one's teaching excellence. It's a recognition of dedication, and I believe it's hard for anyone to dispute its significance.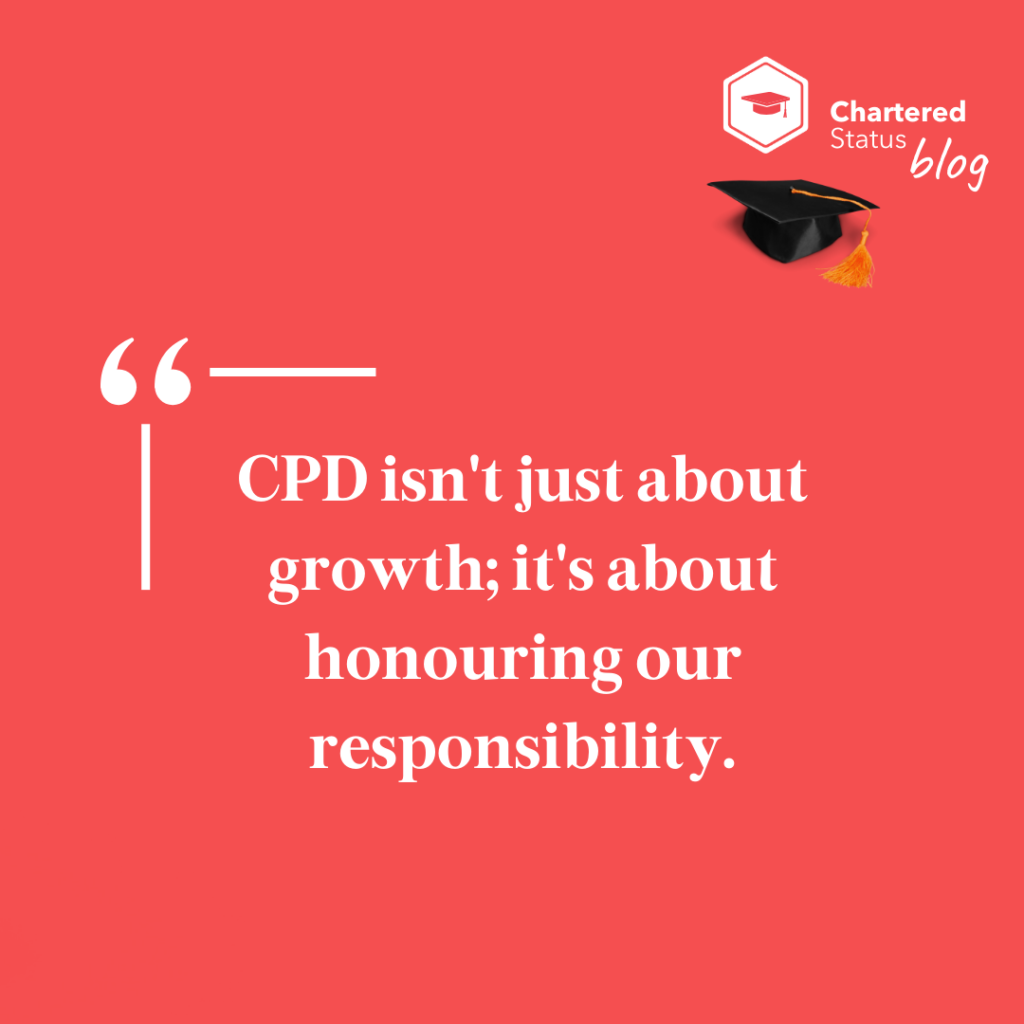 Q: How do you think Chartered Status will influence your future career?
A: Chartered Teacher Status rejuvenated me and provided a decade-long boost as I reached the top of the Upper Pay Scale progression. I am very proud to be a teacher and have devoted my working life to education. It's a badge of pride that acknowledges my expertise and hard work. It also equips me for potential future opportunities, allowing me to explore new avenues with confidence.
Q: Do you believe Chartered Status will impact the wider teaching profession?
A: Absolutely. I envision a future where more teachers become Chartered practitioners. The Chartered College's focus on evidence-based education, free from political and profit motives, will elevate teaching standards. This deliberate self-improvement will naturally benefit students.
Q: What personal takeaways do you carry from your Chartered experience?
A: The journey left me with a deep sense of satisfaction, pride, and a broader perspective. It's a treasure trove of personal and professional growth that I carry with me daily.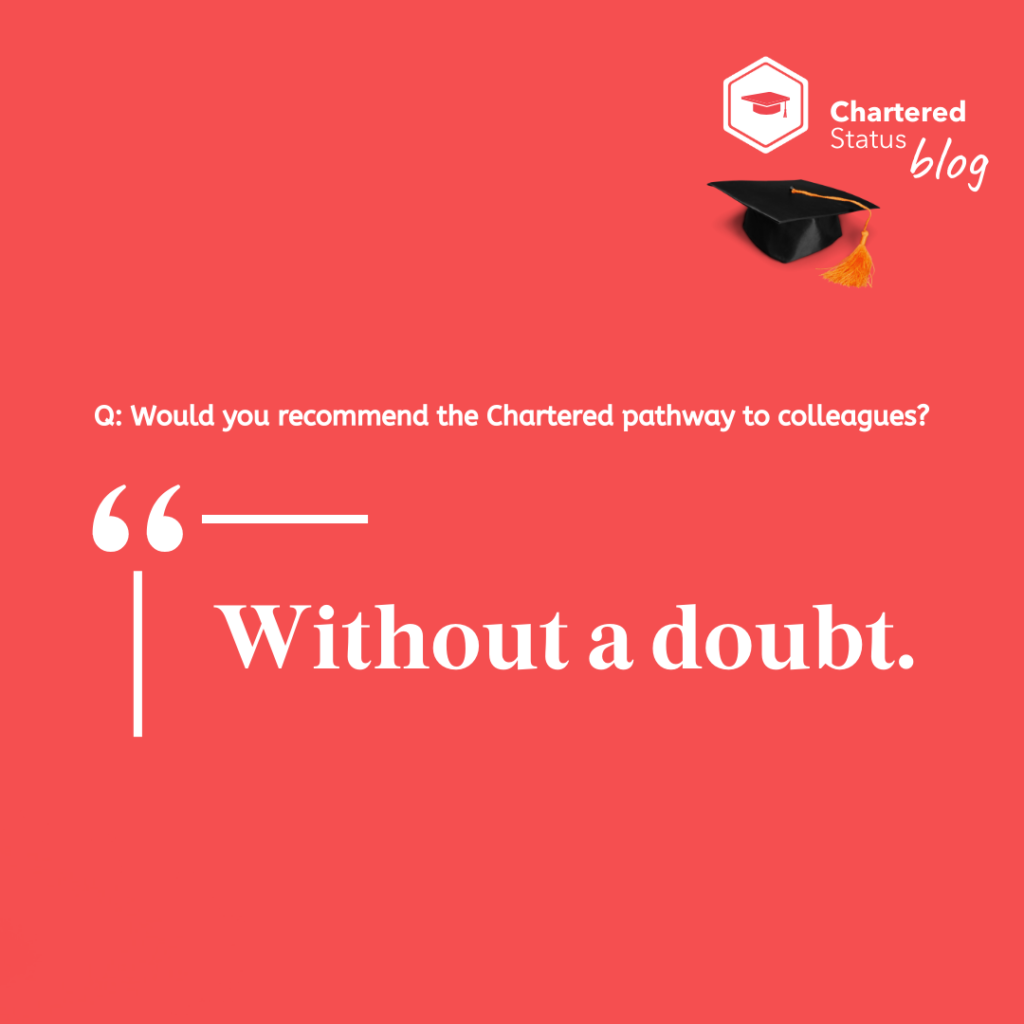 Q: Would you recommend the Chartered pathway to colleagues?
A: Without a doubt. The Chartered pathway isn't just a journey; it's a transformative experience. It's an investment in becoming the best version of yourself as an educator and contributing to a community of teachers shaping the future.
Q: In conclusion, how do you view your role as an educator now?
A: As professionals and public servants, it's our duty to provide the best education to our students. CPD isn't just about growth; it's about honouring our responsibility. Moreover, the process brings motivation, validation, and a sense of community. I am very proud to be a teacher and have devoted my working life to education.
Dan Fox's story embodies a true commitment to growth and showcases the transformative influence that Chartered Teacher Status can offer. It serves as a compelling testament to the potential within every educator to drive positive change. 
By embracing ongoing development, we can empower a knowledgeable and respected teaching profession and be confident to make the best decisions for our pupils.