Teachers deserve to be recognised for their knowledge and expertise in improving the lives of young people. Membership celebrates a teacher's commitment to the profession and dedication to being the best teacher possible.

Through Chartered College of Teaching membership, teachers have access to a wealth of research, resources and insight to enable excellent teaching. This includes termly issues of our award-winning journal, Impact, online access to over 1,000 journal articles from previous issues, access to Chartered Status accreditation pathways, access to our Early Career Hub and MyCollege, and exclusive events connecting teachers to collaborate and share practice.

Our members have access to the tools to constantly develop their skills and teaching expertise.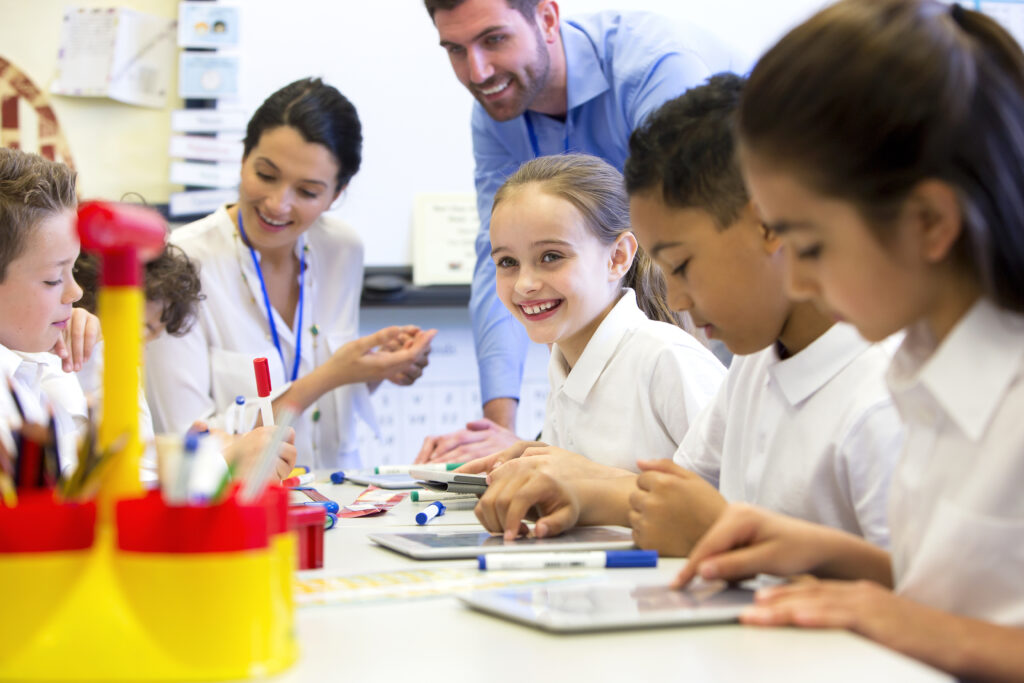 Early Career Teacher membership
Eligibility
For Newly Qualified Teachers employed to teach children or young people aged 0-19 years in an early years, primary, secondary, further education or specialist setting.
Why join?
Early Career Teacher (ECT) membership supports you to thrive in your first few years as a teacher. We give you access to the Early Career Hub, with the latest research, insights and professional development to develop your teaching expertise in line with the Early Career Framework and Teachers' Standards.
Benefits
Early Career Teacher Membership will help you feel:
⚪ Welcomed at the beginning of your career
⚪ Confident in your work and part of your new profession
⚪ Supported by thousands of members who have spent their careers working in education
⚪ Guided to make the best decisions for your students and reducing your workload by engaging with what works and why
⚪ Informed of the latest research and insights, all in line with the Early Career Framework
⚪ Connected to shaping the future of your profession.
Core membership benefits:
Chartered College of Teaching
What we do

The Chartered College of Teaching is the professional body for teachers. We are working to empower a knowledgeable and respected teaching profession through membership and accreditation. We are dedicated to bridging the gap between practice and research and equipping teachers with the knowledge and confidence to make the best decisions for their pupils.


We are supporting the profession to shape the future of teaching. In these challenging times, it is more important than ever that teachers are celebrated for their expertise and professionalism and that teachers have the opportunity to have their voice heard through consultations, surveys and roundtables. The Chartered College of Teaching is an unequivocally positive voice for teaching, raising the status of the profession to benefit teachers, their students and the whole of society.
We connect teachers

We provide a space for ongoing debate and a platform for the voices of all teachers to be heard by decision-makers. By fostering a spirit of collaboration across the profession we can deliver the best outcomes for children and young people.