MFL with Dr Gianfranco Conti
July 12, 2018 @ 11:00 am

-

4:30 pm
Would you like your MFL staff to get expert, credible help on key areas of language learning by the end of the Summer term?
The renowned Dr Gianfranco Conti is providing a half day of MFL training on July 12th at Ashlawn School, Rugby.
> Book your place now <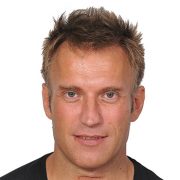 What the MFL training will look like.
11.00 – 4.30 with 30 minute lunch break. Lunch will be provided.
Dr Conti will lead several workshops all intended to provide you with help in teaching MFL.
The topics to be covered are:
Breaking the sound barrier (part 1) – enhancing listening skills bottom up.
Patterns first – from awareness to spontaneity.
Breaking the sound barrier (part 2) – enhancing listening skills bottom up and top down.
Thorough processing tasks – from guess-work to know-work in the receptive.
Q&A on your language teaching barriers and how to make learning languages "stick".
£99 per delegate.
Once the training is over it can be easily followed up. Dr Conti's free website www.language-gym.com is currently used by 2,000 schools worldwide on average per day so staff can build their school's resources and expertise from this.
> Tickets can be bought via the following link: <
https://www.eventbrite.co.uk/e/the-chartered-college-of-teaching-mfl-with-dr-gianfranco-conti-tickets-44633305418?aff=erelexpmlt
About Dr Conti
Dr Gianfranco Conti has been teaching Modern Foreign Languages for 25 years. He has taught five languages (French, English, German, Italian and Spanish) at primary, secondary, further education and university level in the British system. After working as a classroom teacher, Head of Languages and University Lecturer in Italian studies (at Reading university) he has been Head of French and teacher of French and Spanish at Garden International School for the last 12 years.
After graduating in Modern Languages at Literature in Italy in 1989, he moved to England to complete his PGCSE in Modern Foreign Languages and Physical Education at Hull University. After a few years' teaching, he completed an MA in TEFL at Reading University, after which he undertook a PhD in Applied Linguistics at the same institution, whilst lecturing in the Department of Italian Studies. The PhD pioneered a Metacognitive Strategies Programme aimed at training student writers of L2 Italian in Self-Monitoring Strategies.
During his PhD he also published a few articles in reviewed journals and conducted a large scale study with the Head of OUDES (Oxford University Department of Education) documented in Macaro's (2001) book 'Learning strategies in foreign and second language classrooms'. The study involved training year 600 students of French in ten Oxfordshire school in writing strategies
A keen instructional material writer, in 2013 he founded www.language-gym.com a free language learning website currently used by 2,000 schools worldwide on average per day and in June 2015 was awarded the prestigious TES (times educational supplement) Best Contributor Award.
In the same year, he started writing his award-winning blog The Language Gym, whose mission is to disseminate research and its implication for the second language classroom. The success of the blog led him to co-author the best-selling book 'The Language Teacher Toolkit', published in 2016, which has been adopted by many teacher training institutions and schools around the world as one of their core professional development tools.
Currently a French and Spanish teacher at GIS Kuala Lumpur, a leading international school in South-East Asia, Dr Conti has intensified his activity as a professional development provider in the last two years and is currently co-authoring a book entitled 'Breaking the sound barrier' with another internationally renowned blogger and writer Steve Smith, based on his recent research study into the effectiveness of bottom-up-skill-based listening instruction.
Related Events